A FATAL BOOKING — Book Three in the Booklover's B&B series
To be published by Crooked Lane Books in June 2022
Available in hardcover, eBook, and audio formats.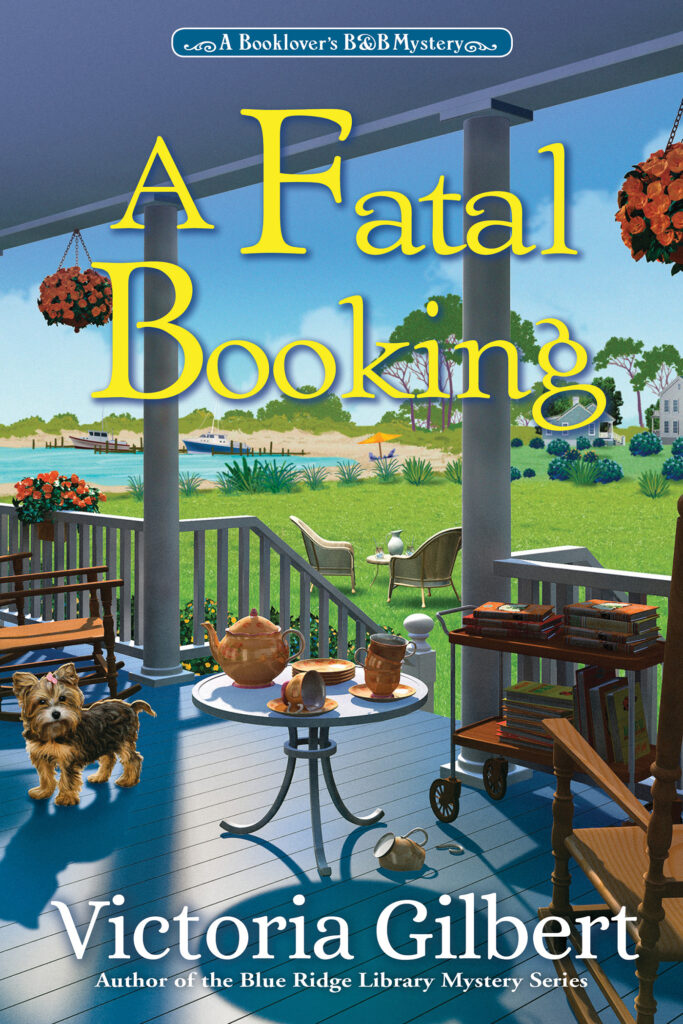 Victoria Gilbert's third Booklover's B&B Mystery, a treat for fans of Mary Daheim and Kate Carlisle, finds owner Charlotte Reed and her former spy neighbor, Ellen, pitted against a tea-party poisoner.
Booklover Charlotte is delighted to welcome an eclectic group of guests to Chapters Bed and Breakfast for a book club retreat focused on fairy tales and classic children's literature. But when one of the guests is poisoned at a Mad Hatter tea party, Charlotte realizes she's fallen down a rather unpleasant rabbit hole
The victim – an opinionated busybody whose jewelry store sold original designs, along with some possibly "hot" merchandise – had plenty of enemies, spurring Charlotte and Ellen to offer their well-honed investigative skills to assist the local police. But as they delve deeper into the each of the guest's stories, they realize all of them had a motive, and the means, to close the books on the unfortunate victim.
Enlisting the aid of a few local residents, as well as their new ally, agent Gavin Howard, Charlotte and Ellen vow to reveal the truth, even if the path to any sort of happy ending is strewn with deadly danger.
"Thieves, spies . . . book lovers. . .and burgeoning romance add up to a charming cozy."
—Kirkus
"[A] skillful combination of seaside-resort ambiance, literary allusions, and engaging continuing characters makes this a delightful third addition to the series."
—Booklist
"A cozy mystery lover's delight from first page to last"
—
Midwest Book Review
"Book # 3 is an outstanding addition to a great series."
—FB advanced reader
"The author combined interesting characters, a curious crime, a touch of romance, some suspense, and hints of humor into one engaging cozy mystery. " — The Avid Reader blog