OUT NOW!
Book Six in the Blue Ridge Library Mystery Series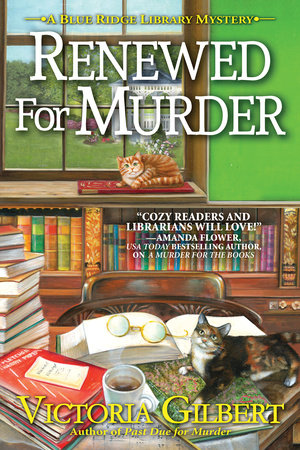 Release date: Dec. 7, 2021
Librarian Amy Webber dances with death in critically acclaimed author Victoria Gilbert's sixth Blue Ridge Library mystery.
August in Taylorsford, Virginia finds library director Amy Webber and her new husband, dancer Richard Muir, settling into married life–and a new project. Richard and his dance partner, Karla, are choreographing a suite based on folk music and folk tales, while Amy scours the library's resources to supply background information on the dance's source material. But the mellifluous music comes to a jarring halt when an unknown woman's body turns up in Zelda Shoemaker's backyard gazebo.
Chief Deputy Brad Tucker puts Zelda at the top of his suspect list, thanks to a blackmail letter he finds in the dead woman's pocket. Zelda's best friend, Amy's aunt Lydia Talbot, begs Amy to use her research skills to clear Zelda's name. But the task is confounded by Zelda's very out-of-character refusal to reveal why the victim might have blackmailed her.
Complicating matters further, Amy unearths records of a long-ago tragedy that casts doubt on Zelda's innocence. She enlists hubby Richard, Aunt Lydia, art dealer Kurt Kendrick, Mayor Sunny Fields, and sundry other quirky townsfolk in a quest to exonerate Zelda. But will revealing the truth end up forcing Zelda to spend the rest of her life behind bars?
Meanwhile, the killer is still out there. Amy had better be fleet on her feet, because death is on her dance card, and her number may be up.
"The lovingly rendered characters continue to steal the show in the heroine's sixth case." —  Kirkus
"Well-drawn characters."
—Publishers Weekly
"Highly recommended for community library "Mystery/Suspense" collections, [and] cozy mystery lover."
—Midwest Book Review
"Victoria Gilbert does a brilliant job . . . writing is rich in details that paint vivid visuals."
—Seattle Book Review, 5-star review
Coming Soon! 
Book 3 in the Booklovers B&B series
To be published by Crooked Lane Books in June 2022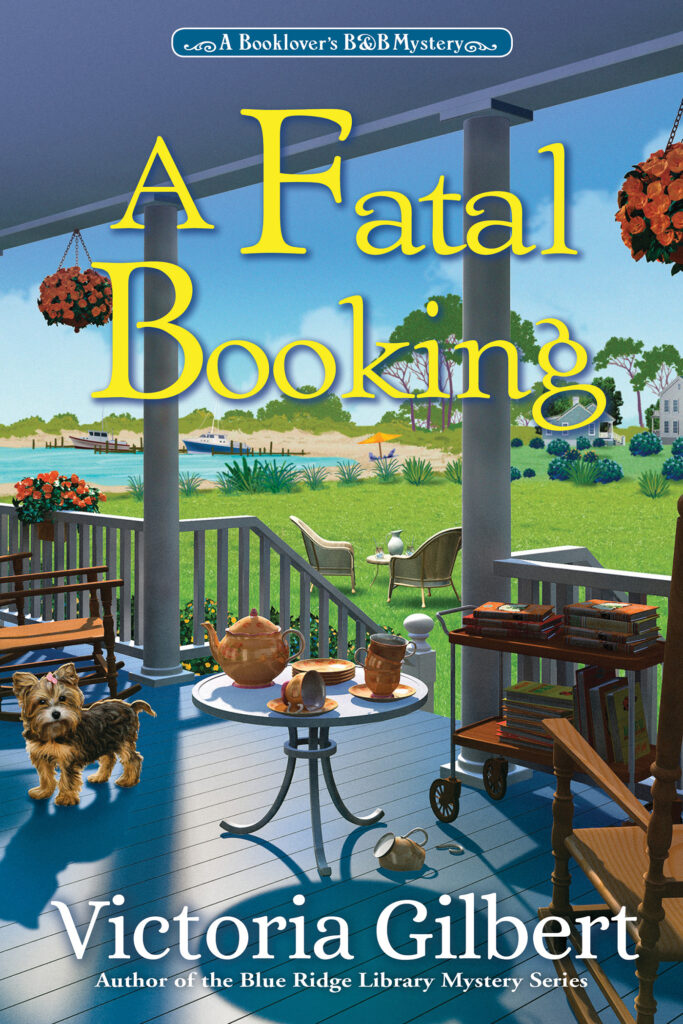 Victoria Gilbert's third Booklover's B&B Mystery, a treat for fans of Mary Daheim and Kate Carlisle, finds owner Charlotte Reed and her former spy neighbor, Ellen, pitted against a tea-party poisoner.
Booklover Charlotte is delighted to welcome an eclectic group of guests to Chapters Bed and Breakfast for a book club retreat focused on fairy tales and classic children's literature. But when one of the guests is poisoned at a Mad Hatter tea party, Charlotte realizes she's fallen down a rather unpleasant rabbit hole
The victim – an opinionated busybody whose jewelry store sold original designs, along with some possibly "hot" merchandise – had plenty of enemies, spurring Charlotte and Ellen to offer their well-honed investigative skills to assist the local police. But as they delve deeper into the each of the guest's stories, they realize all of them had a motive, and the means, to close the books on the unfortunate victim.
Enlisting the aid of a few local residents, as well as their new ally, agent Gavin Howard, Charlotte and Ellen vow to reveal the truth, even if the path to any sort of happy ending is strewn with deadly danger.
"Thieves, spies . . . book lovers. . .and burgeoning romance add up to a charming cozy."
—Kirkus