TO THE OFFICIAL WEBSITE FOR VICTORIA GILBERT
Author of traditional and cozy mysteries, suspense, and fantasy.
Please look around and check out my books, blog posts, upcoming events, and other information.
Or use the contact form to get in touch with me. I welcome your questions and comments!
— Victoria
The 4th book in the Blue Ridge Library Mystery series, BOUND FOR MURDER (1/7/20)  is available for preorder NOW!
eBook SALE!! Dec. 8, 2019 – Jan. 5, 2020, Amazon: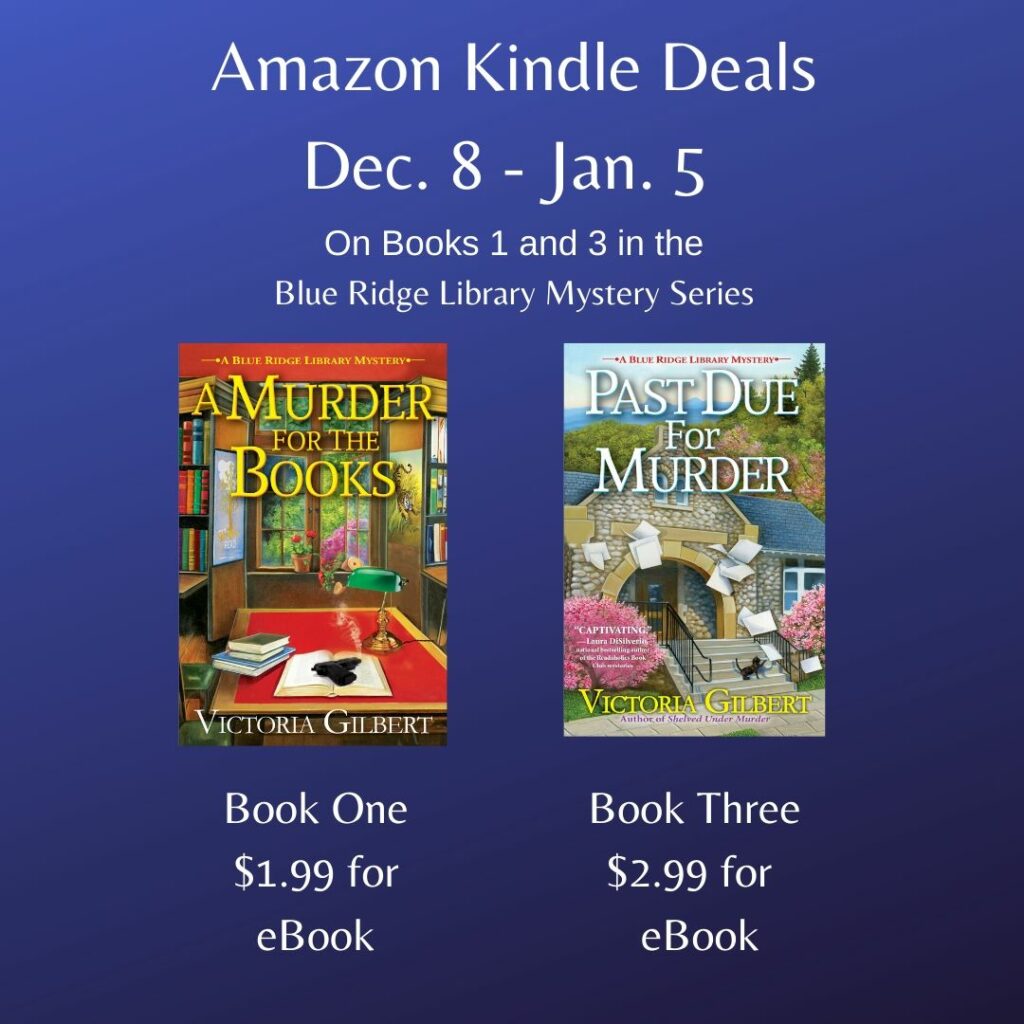 Trailer for the Blue Ridge Library Mystery series:
Trailer for BOOKED FOR DEATH, book one in the Booklovers B&B series: