Book One in the Booklovers' B & B cozy mystery series.
To be published by Crooked Lane Books in June 2020.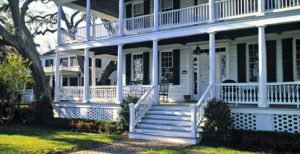 Chapters Bed-and-Breakfast in the historic waterfront town of Beaufort, North Carolina is a reader's paradise. Built in 1770, the B&B has retained its charm even after being renovated to provide modern comfort and conveniences. Offering special events to celebrate books, genres, and authors, it's a cozy haven for booklovers, and the perfect literary retreat.
That is, until a rare book dealer turns up dead in the carriage house during the B&B's celebration of Golden Age mystery author, Josephine Tey.
With several guests, and a few locals, joining the Tey celebration, a prime suspect isn't immediately obvious. But the victim's daughter quickly points the finger at forty-two-year-old Charlotte Reed, the B&B's proprietor. Charlotte, a widow who inherited Chapters from her great-aunt Isabella, is shocked by the reveal that the book dealer suspected Isabella of being a thief who founded Chapters on the proceeds of her ill-gotten gains.
Former school teacher Charlotte has successfully learned the B&B business in a year, but nothing has prepared her to handle a death on the premises. Well, nothing except her skill at managing a classroom full of teenagers and dealing with public school bureaucracy, of course. Armed with intelligence and courage and assisted by her vibrant older neighbor, a visiting author, and members of a local book club, Charlotte is determined to prove her own innocence as well as to clear her great-aunt's name.
But the murderer is still at large, and equally determined to silence anyone who might discover the truth behind the book dealer's death. If Charlotte can't outwit this unknown killer, she just might end up swimming with the fishes in Beaufort's harbor.